Don't be mistaken: it's a living thing!
It is essential to realise that wood is a natural material with its own characteristics.
Variations in wood grain, colour, knots and other naturally occurring characteristics are inherent to solid wood. We believe that these imperfections will only contribute to the charm of your table. As wood is a natural product, it will react to influences from its environment.

We want you to know this: it is perfectly possible and perfectly normal that your table changes over time. Because wood is a living product, you should however take in mind some precautions to ensure it will last as long as it is meant to do.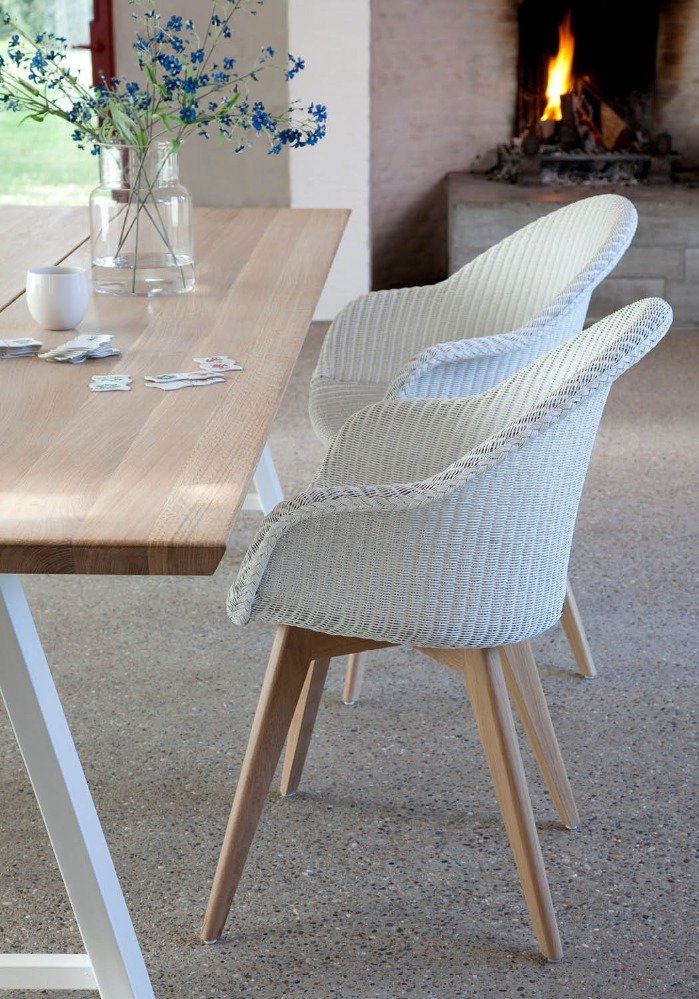 Characteristics
Oak is a beautiful and strong type of wood with a lovely natural grain. However, as most wood types, oak absorbs and releases humidity throughout the years. Constant changes in temperature and humidity create internal tension and can cause wood to start moving. This can, among other things, bend the wood or lead to cracks.
Ideally, the humidity in the room should be between 40 and 60%. We would also strongly suggest avoiding exposure to extreme temperatures or temperature fluctuations. Using placemats to prevent hot pots, pans and cold glasses or bottles from leaving marks on the furniture is an excellent idea.
Like any natural material, the colour of oak wood will change slightly over time. Exposure to direct sunlight can fasten this process. To prevent colour differences, it's suggested to move objects placed on the furniture from time to time.
How to maintain your varnished oak table?
Our varnished tables are finished with a high performance, water-based, polyurethane lacquer for the protection of the wood and has an excellent chemical and mechanical resistance.
Regular cleaning with a mild solution of water and natural soap will do the trick!
Please do not sand varnished furniture, as this will damage the protective layer and will thus affect the water and dirt resistance of your furniture.